TOLEDO, OH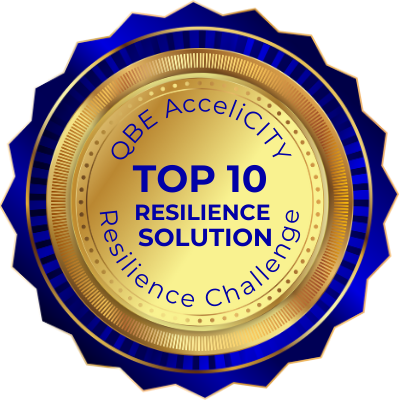 StrataSite is honored to be named a Top 10 Resilience Solution for Smart Governance, 2023. This spotlight comes amidst a record 650 applicants from 80 countries participating in the ongoing QBE AcceliCITY Resilience Challenge, sponsored by Leading Cities. The winner of the competition will be announced November 2 and receive $100,000 to use as part of a pilot program with a major metropolitan city. 
StrataSite is headquartered in Toledo, OH, and is the only secure, cloud-based tool that enables first responders and safety professionals to collaboratively create, deploy, and train around critical incident maps and active threat plans to address active mass casualty incidents, large-scale public events, and hazardous work environments. The company is founded by leaders in safety management and education, law enforcement, and software development.
According to StrataSite Chief Operating Officer Paul Schmelzer, this recognition aligns with the company's mission to give city and regional governments a solution that sets them apart as leaders of safety innovation – and most importantly – save time and lives during emergency situations.
"As a finalist in the AcceliCITY Leading Cities Challenge, StrataSite is proud to be recognized internationally as a progressive safety solution for smart city governance. This global acknowledgement further fuels our team's commitment to save lives with the best, smartest technology," Schmelzer said.
Leading Cities is considered one of the top GovTech accelerators in the world and is based in Boston, Dublin, Barcelona, Rio de Janeiro, Lyon, Hamburg, Lisbon, Zapopan, Vancouver, and Haifa. Its signature program, the QBE AcceliCITY Resilience Challenge, connects global innovators, entrepreneurs, investors, and decision-makers dedicated to managing and responding to today's evolving environment of physical, economic, and social risk.